Caprice 3ft Metal Bed - All Questions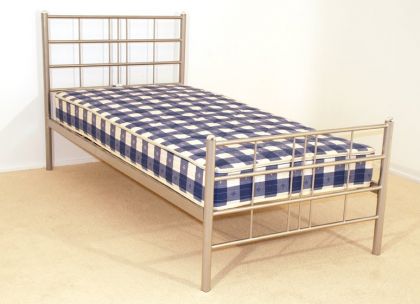 Is the mattress included in the price, or sold separately
Question by: Marina Radford on 3 Aug 2018, 12:39
Hi Marina, Thanks for your enquiry.
The Price is only for the Caprice 3ft Metal Bed frame , Our recommendation for it is the Tara 3ft Double Mattress, Delivery is Free all over Ireland and you can order from Our website Chatbox or Through the phone with our Team.
Hope this helps. Regards, Haidy- Love Furniture"
Answer by: Love Furniture on 3 Aug 2018, 12:39